We believe that ministering to the family unit spiritually and physically is one of the best ways to promote the Gospel and prevent orphans.
Empowering the Women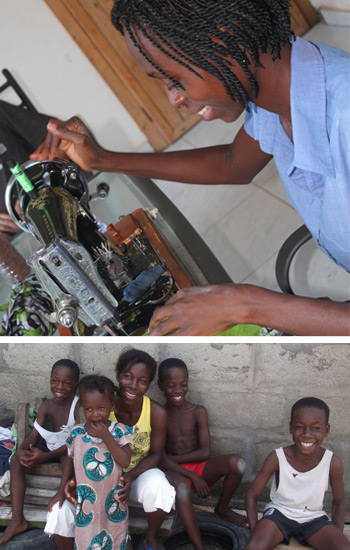 Many Ghanaian women are left as widows, either through death or desertion. In this context, it becomes incredibly difficult for these women to provide for their children. Often times, they are faced with the gut-wrenching decision of keeping children whom they cannot feed, putting them in an orphanage, or giving them to someone in Ghana's substantial fishing industry who promises food, shelter, and education, but usually provides only a life in slavery on Lake Volta. We seek to provide single mothers with training as artisans, materials, and a market to sell their goods, with the ultimate goal being to provide a means for generating income so that the family can stay together. These single mothers also receive training as disciples of Christ, so that they are able to grow in their faith and raise up their children in the joy of the Lord.
Sponsor a Family
Because of the realities of living in the third world, many West African children are required to work to help provide for their own needs and the needs of their families. We seek to partner with individual families to provide daily necessities and Biblical discipleship so that the children have the opportunity to seek education and advancement while growing in their knowledge of the Bible and their faith in God.